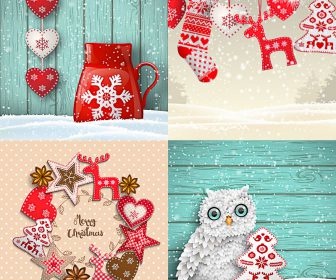 Set of vector cute Christmas backgrounds for 2017 year's designs with Christmas tree, reindeer, snowflakes like embroidery thread. Free Christmas templates for greetings, cards and other holiday designs. File in .eps format, size 18.93 MB, created by using vector graphics for Adobe Illustrator or CorelDRAW. License: for personal use only.
merry christmas
cards merry christmas
card merry christmas
Tag names: Christmas backgrounds, Christmas tree, Free Vector Graphics, Reindeer.