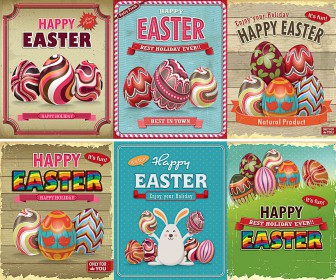 Vintage Easter cards
with a lot of beautiful colored easter eggs with classic pattern, birds, eucalyptus leaves, Bunny holds in hands eggs coloured by hand, grunge backgrounds with nice borders. In archive 6 files with high-quality design for the spring festival of Easter. File in .eps format, size 11.73MB, created by using vector graphics for Adobe Illustrator or CorelDRAW with free download. Ready for print. License: for personal use only.
Tag names: Easter cards, Free Vector Graphics.