Decorated frames, corners and other elements vector
Decorated frames, corners and other elements vector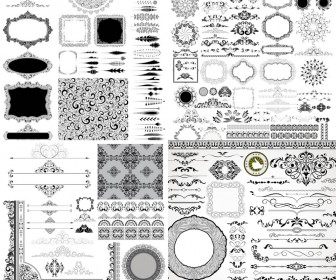 Set of vector decorative frames, corners and other elements for decorating your postcards, invitations and other designs. Collection include more than 100+ templates.
Files: .Ai or .EPS for Adobe Illustrator. Free download. Ready for print.
License: for personal use only.
wedding collage frames, frame template, retro frames, vintage frame vector, frame templates, free vector frames.