Gold royal retro frames vector
Gold royal retro frames vector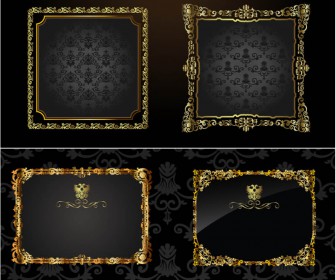 Set of vector gold royal retro frames on dark backgrounds with place for text for your designs.
Files: .Ai or .EPS for Adobe Illustrator. Free download. Ready for print.
License: for personal use only.
download vintage frames, web design frame vector, frame vector vintage free, frame design download free, free vintage frames vectors, vector frame design free download.