Golden borders vector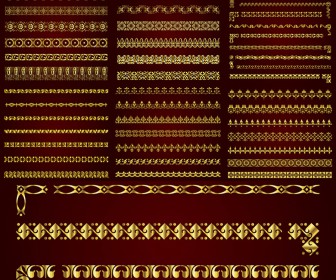 Very beautiful golden borders, look like bracelets. In an archive 7 files and more than 42+ different borders and some corners. File in .eps format, size 2.78MB, created by using vector graphics for Adobe Illustrator or CorelDRAW with free download. License: for personal use only.
frame vector vintage free, frame design download free, free vintage frames vectors, vector frame design free download, free frame picture, frameset download.