Vintage borders vector in decorative style
Vintage borders vector in decorative style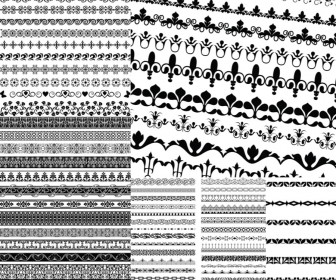 Vintage borders vector in decorative style. In archive of 6 files and more than 90 + beautifully decorated borders in different styles for every taste. With which you can decorate any your creative work. This beautiful image for free download in .eps format and size: 6.9MB made by using vector graphics for Adobe Illustrator, CorelDRAW, ABViewer and other.
License: for personal use only.
Frames: download vector frames, circle frame free, free frame graphics, free frame design download, free frames download, free download vintage frame vector.