Vintage ornate frames vector
Vintage ornate frames vector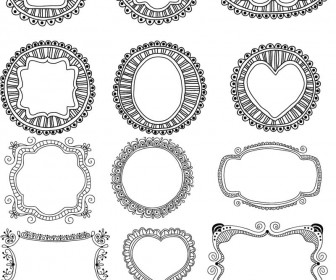 Set of vector vintage ornate frames in various forms, such as a circle, rounded, oval, heart, with straight and rounded shapes. Can be used for decorating cards, invitations and other designs.
Files: .Ai or .EPS for Adobe Illustrator. Free download. Ready for print.
License: for personal use only.
free frames downloads, download free frames, graphic design picture frames, frame graphics free, free vector wedding frames, frames for download.