Wedding set of vectors with banners, cards and invitations
Wedding set of vectors with banners, cards and invitations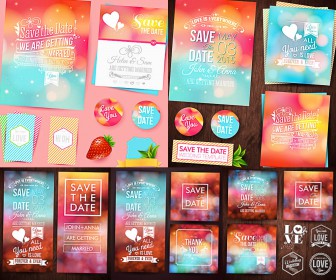 Set of images for the full decoration wedding consisting of invitations, banners, backgrounds, decorative elements and the cover of the disc. In archive 5 files and more than 22+ cards and decorations elements for wedding invitations. File in .eps format, size 20.28MB, created by using vector graphics for Adobe Illustrator or CorelDRAW with free download. Ready for print. License: for personal use only.
Liked image? Look TOP 10 wedding themes!
Links: free wedding vectors | free vector wedding.