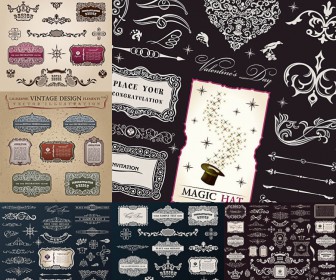 Ornate frames and borders in oval, rectangular and curved shapes with beautiful pattern for decoration postcards, banners or advertising. In an archive 6 files and more than 55+ frames and elements. File in .eps format, size 4.09MB, name: "Ornate frames and borders", created by using vector graphics for Adobe Illustrator or CorelDRAW with free download. License: for personal use only.
free frame art, free frames and backgrounds, classic frame vector free download, free frames to download, invitation frames free, graphic frame design.
Tag names: classic frame, frame design, Frames vectors, free frames, Free Vector Graphics, Ornate frames and borders.