Fall backgrounds with fallen yellow leaves vector
Fall backgrounds with fallen yellow leaves vector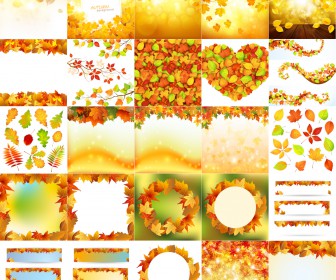 Set of vector autumn (fall) backgrounds with fallen yellow leaves, banners, templates, autumn leaves. In archive 25 files background with wreath of yellow leaves, different leaves folded in the form of heart and many others.
Files:
Size: 50,68 MB;
Format: Ai or EPS clip art images and templates for Adobe Illustrator;
License: for personal use only – free download.
Set name: "Fall backgrounds templates".
(Visited 116 times, 1 visits today)