Ornamental elements and frames vectors
Ornamental elements and frames vectors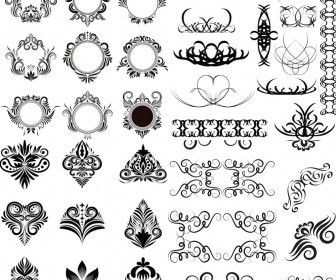 Ornamental elements and frames with floral pattern, swirls and abstract black and white elements, made of or resembling arabic damask style. In archive 4 files and more than 40+ frames, tribal tattoo, borders and corners templates for your designs, decorations and more.
Files:
Size: 6,22 MB;
Format: Ai or EPS clip art images and templates for Adobe Illustrator;
License: for personal use only – free download.
Set name: "Ornamental elements and frames".
(Visited 1,031 times, 5 visits today)