Ornate frames and borders vector
Ornate frames and borders vector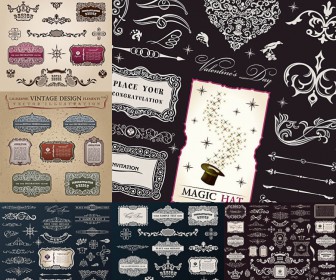 Ornate frames and borders in oval, rectangular and curved shapes with beautiful pattern for decoration postcards, banners or advertising. In an archive 6 files and more than 55+ frames and elements.
Files:
Size: 4,09 MB;
Format: Ai or EPS clip art images and templates for Adobe Illustrator;
License: for personal use only – free download.
Set name: "Ornate frames and borders".
(Visited 391 times, 4 visits today)