Silhouettes of all the world's major cities, USA cities vector
Silhouettes of all the world's major cities, USA cities vector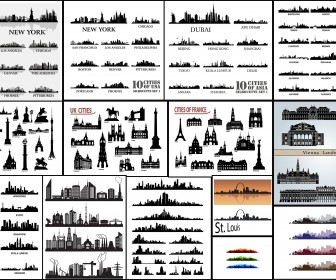 13 vectors Silhouettes of all the world's major cities like a St Louis skyline, Moscow, Saint Petersburg, UK cities, London, Liverpool, cities of France, Paris, Vienna Landmarks, USA citis (NEW YORK, CHICAGO, SAN FRANCISCO, LOS ANGELES, PHILADELPHIA, BOSTON, DENVER, PITTSBURGH, PORTLAND, PHOENIX), 10CITIES OF ASIA (DUBAI, ABU DHABI, BEIJING, HONG KONG, SHANGHAI, TOKYO, KUALA LUMPUR, DELHI, ANKARA, ISTANBUL), BANGKOK, TAIPEI, KYOTO, SINGAPORE, JAKARTA,BARCELONA, NAPLES, ROTTERDAM, VENICE, DUBLIN, FRANKFURT, BREMEN, KIEV, COLOGNE, DEN HAAG, SOFIA, GLASGOW, VALENCIA, ANTWERP, FLORENCE, DRESDEN.
Files: .Ai or .EPS for Adobe Illustrator. Ready for print.
License: for personal use only.
(Visited 410 times, 1 visits today)