Wedding invitations with floral ornaments in vertical shape vector
Wedding invitations with floral ornaments in vertical shape vector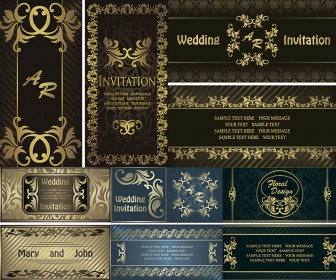 Vintage wedding invitations in rectangular shape with floral ornaments on backgrounds and different shapes for text frames. In archive 5 files horizontal and vertical wedding invitation with beautiful and expensive pattern. File in .eps format, size 2.86MB, created by using vector graphics for Adobe Illustrator or CorelDRAW with free download. Ready for print. License: for personal use only.
I advise you to visit post TOP 10 wedding themes on vectorpicfree.com.
Links: wedding invitation graphics | vector wedding invitations.