Happy Halloween and zombie party invitations 2019 vector
Happy Halloween and zombie party invitations 2019 vector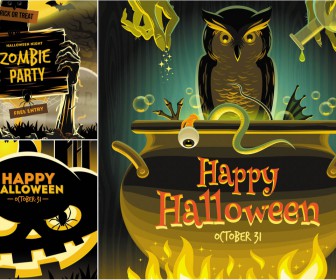 Set of vector Happy Halloween and zombie party invitations templates with owl, pumpkin, inscriptions october 31 for you designs.
Files:
Size: 11,37 MB;
Format: Ai or EPS clip art images and templates for Adobe Illustrator;
License: for personal use only – free download.
Set name: "Happy Halloween invitations and zombie party".
(Visited 261 times, 1 visits today)