25 Oktoberfest vector clip art set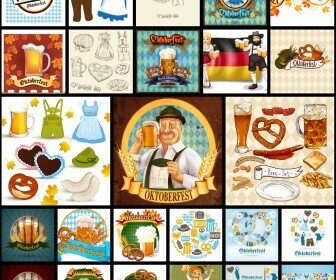 Set of 25 vector Oktoberfest backgrounds, clip arts and other related graphic elements with illustrations of bear, Germans, national costumes and food. Format: Ai or EPS stock vector clip art. Free for download.
Vector set name: "25 Oktoberfest clip art set".
Theme tags: vector bear, Oktoberfest designs.
(Visited 38 times, 1 visits today)