Various bulls vector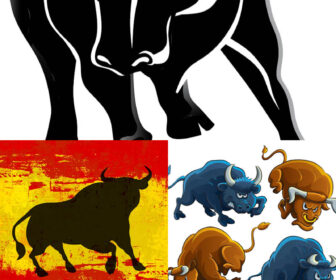 Free set of various bulls vector colorful in different style like hand drawn, shadow, print.
Each bull is depicted in a different style and pose, showcasing a range of artistic interpretations. The designs are rendered in a monochrome color scheme, emphasizing the bold and powerful nature of the bull. These illustrations can be used in various contexts, from logos and branding to artwork and graphic design projects.
File format(-s): .EPS or .Ai – vector clip art or templates for Adobe Illustrator. Print ready, free download.
License: for personal use.
(Visited 36 times, 1 visits today)