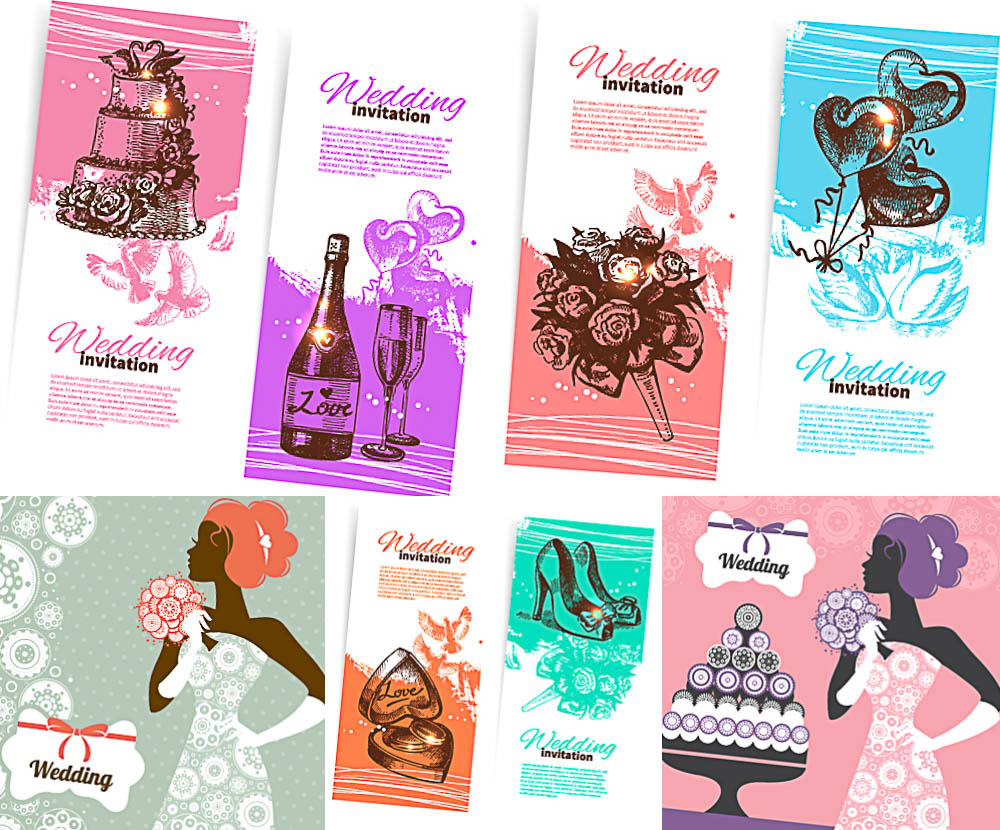 Wedding invitation with big cake, a bottle of champagne and glasses, a bouquet of flowers, balloons in the shape of...
Set of vector keep calm its a wedding invitation in retro style and many other creations with floral bouquets. In...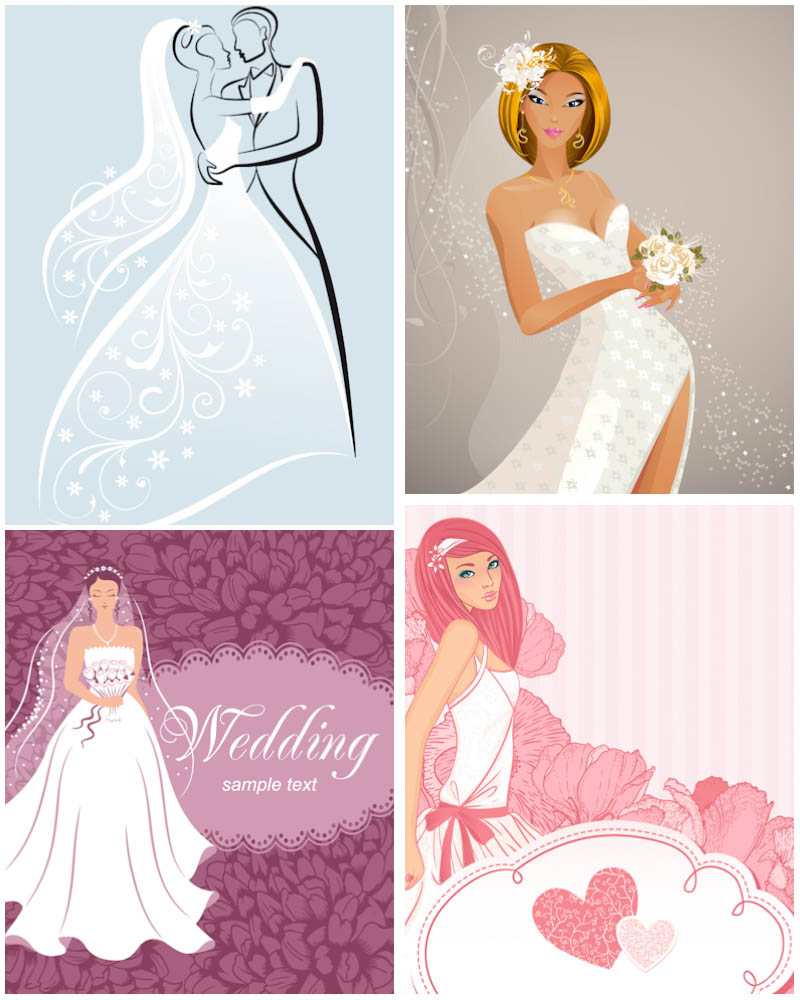 Set of vector beautiful cartoon bride on wedding backgrounds in bright colors with roses, frames and bouquet of flowers. In...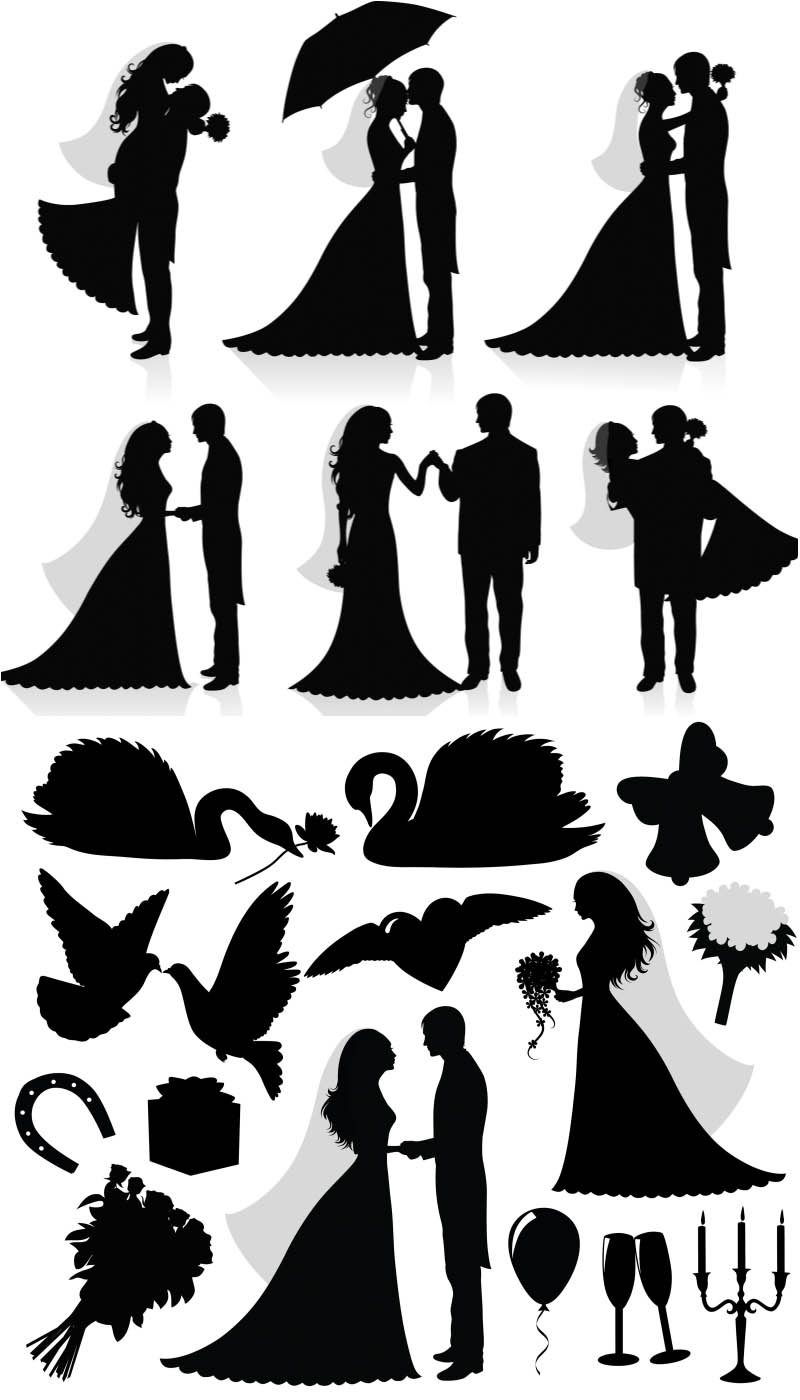 Silhouette newlyweds with swans, doves, wedding attributes, bouquet of flowers, gift box, candle, balloon, bells, doves, swans, hearts with wings....