Cow templates vector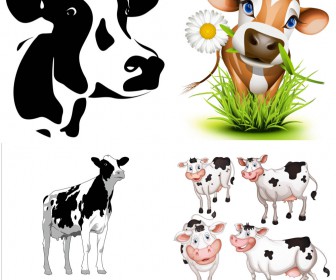 Cow templates eating grass, white with black spot, head close-up in black and white illustrations. In archive 4 files with cow for your design. File in .eps (or .ai) format, size 5.33MB, created by using vector graphics for Adobe Illustrator CS or CorelDRAW with free download. Ready for print. License: for personal use only.
Links: vector animal | free animal graphics.