Glowing Autumn backgrounds with golden autumn leaves vector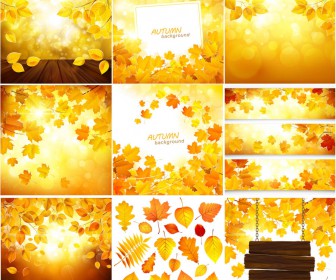 Set of vector glowing Autumn (fall) backgrounds with golden leaves and rays of the sun. The collection contains 9 backgrounds of autumn themes for your designs.
Files:
Size: 16,76 MB;
Format: Ai or EPS clip art images and templates for Adobe Illustrator;
License: for personal use only – free download.
Set name: "Glowing Autumn backgrounds".
(Visited 278 times, 1 visits today)