Autumn banners with glitter and autumn trees caked paint vector
Autumn banners with glitter and autumn trees caked paint vector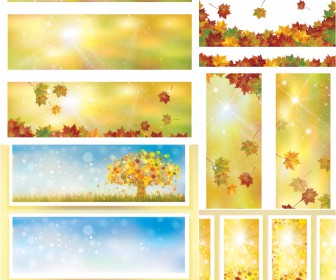 Set of vector Autumn (fall) banners vertical and horizontal position with glitter and autumn trees caked paint, colored leaves in decorative style for your ads and other designs.
Files:
Size: 25,18 MB;
Format: Ai or EPS clip art images and templates for Adobe Illustrator;
License: for personal use only – free download.
Set name: "Nice autumn banners".
(Visited 61 times, 1 visits today)