VIP vintage backgrounds and frames vector
VIP vintage backgrounds and frames vector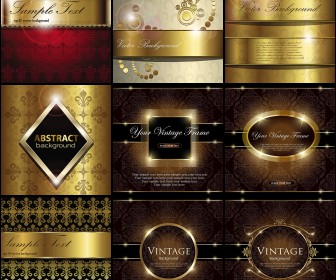 Set of vector VIP vintage backgrounds and frames beautiful and rich design. Patterns and shapes are stitched in gold and have a bright shine. In archive 9 files very beautiful, stylish, expensive floral and ornate backgrounds with glowing retro, vintage frame for you stunning and exclusive cards or invitation.
Files:
Size: 24,19 MB;
Format: Ai or EPS clip art images and templates for Adobe Illustrator;
License: for personal use only – free download.
Set name: "V.I.P. vintage backgrounds and frames".
(Visited 426 times, 3 visits today)