Wedding theme vector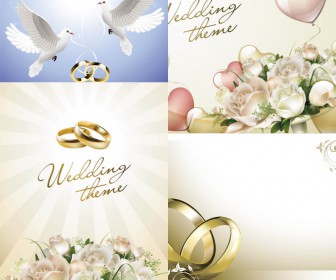 Wedding theme for invitation cards and decorations. Very gentle and beautiful picture with rings, doves, roses. In an archive 4 files with nice backgrounds. File in .eps format, size 10.2MB, created by using vector graphics for Adobe Illustrator or CorelDRAW with free download. License: for personal use only.
Links: wedding pattern vector | wedding graphics designs | wedding invites with lace | free vector wedding frames.