Wedding wishes cards vector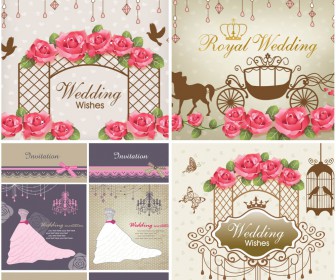 Set of vector wedding wishes cards with horse carriage, beautiful dress, flowers and decorations, postcards with space for text. In an archive 4 files and 7 backgrounds and cards. File in .eps format, size 8.13MB, created by using vector graphics for Adobe Illustrator or CorelDRAW with free download. License: for personal use only.
Set name: "Wedding wishes cards".
(Visited 441 times, 1 visits today)