Big collection of the decorative borders vector
Big collection of the decorative borders vector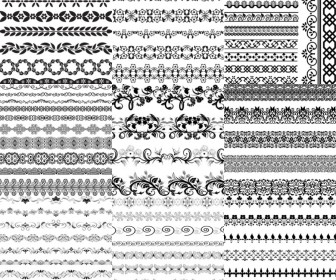 Big collection of the decorative borders vector. In archive 9 files and more than 100 + beautifully floral borders. All borders very different also go from simple and thin to difficult and tosty with a swirls and attractive, classically designed ornaments, you can use it for decoration of the cards and other works. File: .ai format and size: 17.75MB made by using vector graphics for Adobe Illustrator, CorelDRAW, ABViewer and other with free download.
License: for personal use only.
Free TOP frames: vector frame free download, frames for free, sketch frame vector, vector free frame, vintage frames free vector, frame vintage free download.